Get to Know the Best-Equipped Hospitals in Latin America Through HospiRank
The hospital and medical-device market in Latin America has been growing and evolving in recent years, even during the COVID-19 pandemic.  If the pandemic proved anything it was the importance of understanding the state of the region's health systems.  This is why, in 2014, Global Health Intelligence (GHI) developed HospiScope, the world's most comprehensive database of Latin American hospitals. Using HospiScope data, since 2017, GHI has been putting together its annual ranking—known as HospiRank—which details the best equipped hospitals in Latin America.
What HospiRank Offers
HospiRank is a resource that serves as a reference point for hospitals, medical-equipment manufacturers, hospital administrators, or any individual or institution looking for specific information about equipment, infrastructure, and needs in hospitals in Latin America. For the largest hospital markets in Latin America, the 2022 edition of HospiRank breaks down:
The hospitals best equipped to receive patients
The greatest infrastructure for high procedure volume
The greatest quantities of basic surgical equipment
The hospitals best equipped to care for newborns
The hospitals best equipped for primary diagnosis
The largest installed base for treating cancer
The hospitals best equipped for advanced diagnostic imaging
The hospitals best equipped to care for high-risk patients
Key Data on the Medical Equipment Market in Latin America
Aside from rankings, the 2022 edition of HospiRank also provides market intelligence on the use of medical equipment and devices in Latin America, including:
Total number of hospitals, beds, operating rooms, and delivery rooms in Latin America
Total numbers of electrocardiographs, hemodialysis machines, CT scanners, and MRI machines in Latin America
Penetration level of basic equipment (X-ray machines, anesthesia machines, infusion pumps, ventilators) in Latin American hospitals
Penetration level of specialized equipment (C-arms, linear accelerators, gamma cameras, PET systems, etc.) in Latin American hospitals
The general report also provides an overview of data for hospitals in 7 countries, including Argentina, Brazil, Chile,  Colombia, Mexico and Peru. Among other things, the report includes data on:
Number of hospitals
Operating rooms
Hospital beds
Specific medical equipment ranging from linear accelerators, C-arms, and angiography machines, to PACS, PET systems, and CT scanners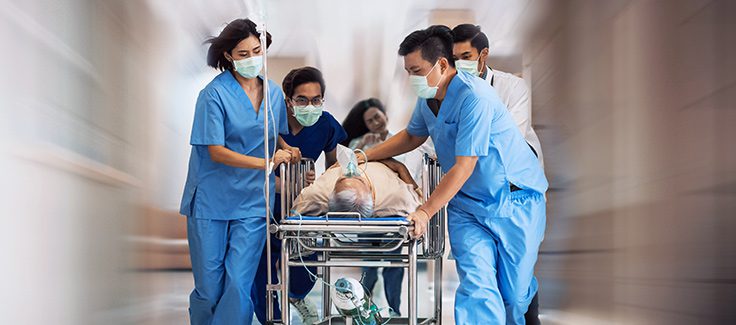 Numbers of Hospitals with Robotic Surgery Systems in Latin America
The 2022 edition has another major section: a breakdown of all hospitals in Latin America that currently have robotic surgery systems, a topic that has gained importance in the field of hospitals and medical equipment/devices.  For example, different models of the Da Vinci surgical system, as well as Hugo by Medtronic, and ROSA™ by Zimmer Bionet, are mentioned on the list of several hospitals in certain countries.  The use of this type of equipment means an increasing number of institutions are looking to adopt high-tech, state-of-the-art systems.
HospiRank Is Now Available to Everyone
In the summer of 2022, GHI launched HospiRank 2022 for the media only. This report is now available to the public in the following forms:
The rankings of the best equipped hospitals of 2022 in Argentina, Brazil, Chile, Colombia, Mexico, and Peru, all listed online
Access to the HospiRank general report, which lists the top 5 Latin American hospitals in all 8 HospiRank categories
The general report also includes interviews with HospiRank's outstanding hospital directors in Argentina, Chile, Colombia, Mexico, and Peru, including:
Médica Sur and Hospital Juárez in Mexico
Hospital Italiano and Hospital Universitario Austral in Argentina
Hospital Pablo Tobón Uribe and Hospital Universitario Méderi in Colombia
Hospital Barros Luco Trudeau in Chile
Instituto Nacional de Salud del Niño San Borja in Peru
Next Steps
To access this ranking—the only one offering data obtained directly from hospitals rather than a calculated overall ranking that does NOT specify data on medical equipment—simply click on the links below:
You can also request the general report by clicking here: HospiRank: Latin America's best equipped hospitals in 2022