TRAINING AND SPEAKING ENGAGEMENTS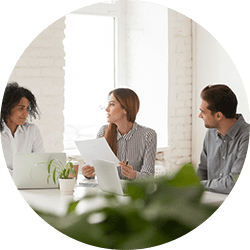 Global Health Intelligence (GHI) is available to provide in-depth training to your teams or share insights at industry-related events.
We offer ongoing training in foundational skills to support your operations and enhance your business performance.
Our training offer includes customized courses on topics such as:
Market research and market intelligence
Achieving excellent decision marking with market data
Latest trends in medical device purchases and sales
Perspectives in medical equipment fluctuations
Insights for annual sales processes
Our experts are available to provide valuable insights on a variety of topics, including predictions, trends and forecasts for:
Telehealth in Latin American countries
Private hospital infrastructure
Healthcare and patient care
Medical equipment and devices
Post-COVID recovery in Latin American hospitals
CONTACT US FOR MORE INFORMATION
Incisive Analysis + Latest Industry Developments
Our GHI Analysis section brings a fresh and focused perspective on LatAm´s dynamic healthcare industry to help you identify opportunities and grow in emerging markets.