LatAm Market Outlook for Healthcare Manufacturers in 2023
2023 Latin America Medical Equipment Market Outlook
Since the start of the COVID-19 pandemic, each year has been marked by a key event that has shaped most of our lives in the West. For example:
2020 was the year that COVID lockdowns began, and uncertainty ensued.
2021 was marked by global vaccination campaigns, the race to 2+ doses and adapting to the "work from home" environment.
2022 was the year the world began enjoying vacations and outings again, while employers struggled to get their teams back in the office.
This year will pose its own set of challenges and opportunities. While some of the global driving forces will impact Latin America, the region poses unique characteristics in which opportunities are uncovered. Global Health Intelligence is exploring these driving forces and what they mean for healthcare manufacturers.
Contextual Framing
Economic and social aspects
GDP: US$ 5.5 T (stable since 2015)
Population: 650 M people
Urbanization: >80%
Natural resources: 23% of world's forests, 30% fresh water, 25% arable land
Metals & minerals: 58% of world's lithium reserves, 41% of copper reserves
Healthcare
Hospitals: >20,000
Operating Rooms: >53,000
Hospital beds: >1.2 M
Uniqueness: Hospitals in Latin America are smaller than their counterparts in the US or Europe, resulting in the need to be adaptable in medical offering, financing, and distribution.
Regional differences: healthcare systems (and their sophistication) vary by country, with public and private systems operating in parallel.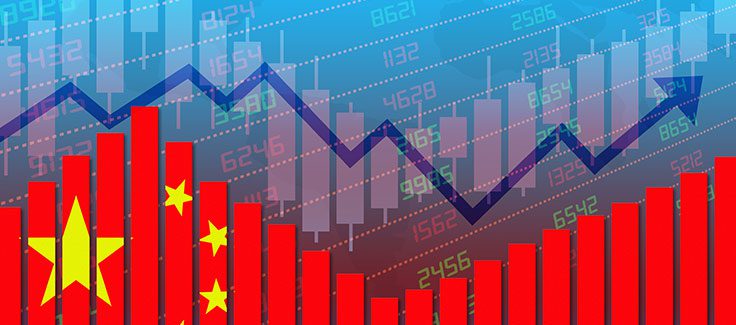 The Rise of China
The United States and Europe have long played a central role in shaping the offering of life sciences technologies within Latin America, whether this be in the pharma, consumables, medical device, or medical equipment sector. The COVID-19 pandemic brought about new and heightened demand for medical products, disrupting consumption patterns, and obliging clients to look at alternate suppliers and supply routes. Nimble Asian (specifically Chinese) suppliers took advantage of this opportunity to pave inroads into the region. And while 2022 was marked by a certain degree of "return to normalcy", the region is now more open to Asian suppliers than it was before the pandemic, shaking the stability of established American and European manufacturers for the years to come.
Tensions between the United States and China are expected to continue throughout 2023 and beyond.  We can expect a rift in established relations as China will play a critical role in shaping trade in the region.  China will grow as a trading partner (especially given the pre-emptive lifting of the Zero-COVID policy) to the expense of all other economic blocks, gaining clients throughout Latin America, while the United States and Europe try to secure their allies in the region. The influx of economical healthcare products will put further strain on local R&D, manufacturing and competitiveness, critical factors to establishing long-term centers of expertise – a need that was made evident by the pandemic.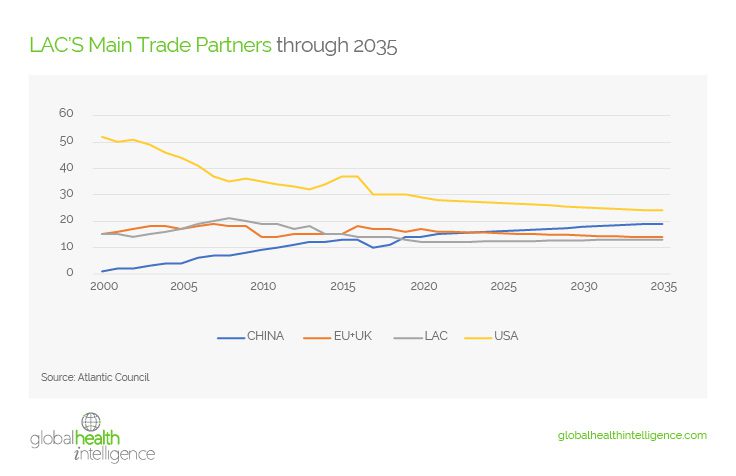 Implications for life science manufacturers
1. New entrants (mainly Asian) need to invest in understanding local markets and dynamics to grasp the nuances of healthcare sales and distribution in a region that they have not participated in historically.
2. Established manufacturers (mainly from the United States and Europe) need to closely monitor their markets for new entrants. A shift in paradigm will likely take place, seeking to redefine markets and competitors. Innovation and long-term contracts will be critical to maintain the client base. Historical relations become a key asset, whether to drive quality assurance programs (with associations, chambers, medical groups, patient groups, etc.) or to strengthen regulatory frameworks (with regulatory bodies, customs, tax authorities, public sector institutions, etc.).
3. Distribution channels will be reassessed, seeking to adapt the channel strategy to the market segmentation and further drive efficiencies based on client needs. We can expect disruptive channel strategies to appear, likely causing tensions between manufacturers and distributors.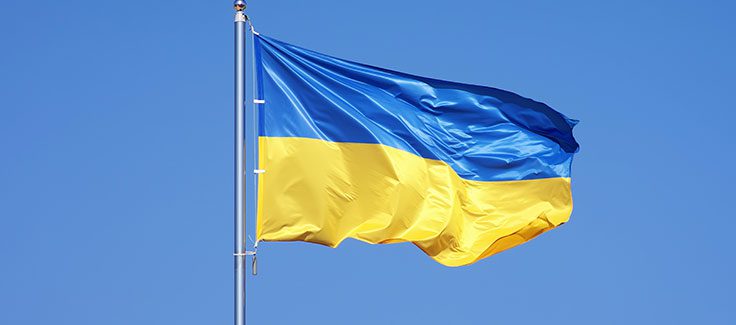 The Impact of War in Ukraine
The Northern hemisphere is going through its first full winter while dealing with the effects of the ongoing war in Ukraine. While initial tensions of a global conflict and fears of nuclear escalation have ebbed (these cannot be ruled out entirely, however), the world is feeling the impact of the "long war" and the rise in cost that is generated.
Rising energy costs in Europe impact local household finances. Lower food production from Ukraine calls for greater demand of grains and other staples from global markets, contributing to a worldwide increase in food costs.
Food and energy represent over 40% of the consumption basket in most of Latin America's middle-income countries, notably Brazil, Mexico, and Peru. Rising energy and food costs will be the main contributors to inflation across the region, putting pressure on household disposable incomes and contributing to a widening inequality gap. The region's poorest and most vulnerable groups will suffer the most, with poverty rates expected to increase above 36% by year-end 2023 (from 30% in 2018 and 34% in 2020) and ensuing social tensions.
Looking forward to 2023, we can expect high energy and food costs to continue, fueling inflationary pressures that central banks will try to tame.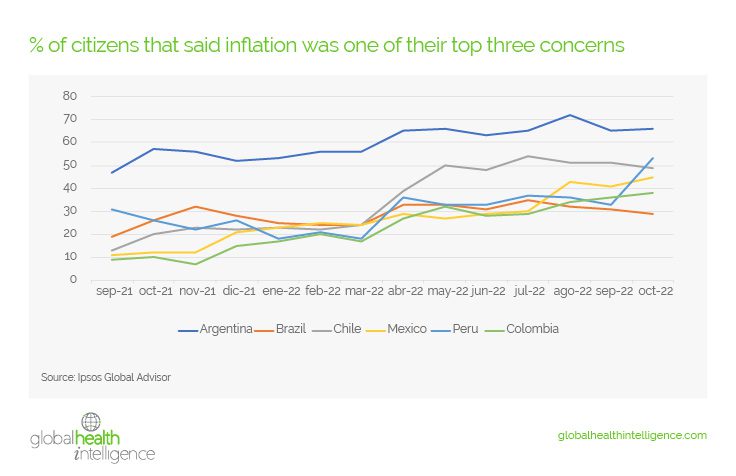 Implications for life science manufacturers
1. Manufacturing costs will rise. Efforts will be placed on resource-efficient product engineering, using less raw material and fewer components.
2. Distribution costs will rise.  With high energy prices, distribution costs will remain high. Manufacturers will seek to make their distribution chains more efficient, with better logistics and by redefining distribution channels.
3. Margin compression. Consumers will absorb some inflationary increases; manufacturers must become creative in their manufacturing and distribution strategies to increase their bottom line through operational savings.
4. Increased need for long-lasting corporate social responsibility. With vulnerable groups becoming even more marginalized, the need for quality healthcare will grow, particularly in the public sector. Governments throughout the region will welcome opportunities for increased public-private partnership (PPP) collaborations as a way to meet the increasing demand.
Inflation and the Risk of Recession
Inflation outlook in select markets for 2023
Russia: 80%
UK: 7.9%
Germany: 6.5%
India: 5.2%
Brazil: 5.1%
United States: 3.7%
China: 2.9%
Japan: 0.9%
Source: The Economist
After three years of continued lifestyle disruptions, the feeling that we are in a permacrisis—an extended period of instability and insecurity—is evermore present, keeping consumers and corporations asking, "what next?".
The abundance of cash, handouts and low interest loans fueled an already hot economy. Supply chain disruptions further exasperated the problem, resulting in product scarcity and a continued upward edging of prices. While supply chains are returning to standard behavior, high energy and food prices will keep inflation on the radar throughout 2023. While Ukraine fights Russia, the rest of the world fights inflation and economic stagnation.
Inflation in most global markets is expected to exceed 5% in 2023, with China remaining a wild card as it exits the Zero-COVID policy and looks to re-engage economically with the world.
Historically, whenever inflation in America has reached 5%, a recession has followed, with ensuing economic ripples across Latin America. While the probability of a recession hitting the U.S. in 2023 exceeds 70% (Source: Citibank, December 2022), it will likely be a short-lived event that will last less than one year.

Implications for life science manufacturers
1. Nearshoring is a real long-term strategy. While nearshoring is a way for the United States to strengthen its supply chain by relying less on Chinese manufacturing, the approach also has merit to combat inflation during high energy cost periods and becomes a long-term strategy for manufacturers. Due to the proximity to the U.S. market, Mexico has the largest opportunity for nearshoring in Latin America estimated at US$ 35 B, followed by Brazil (US$ 7.8 B), Argentina (US$ 3.9 B) and Colombia (US$ 2.6 B). Source: The Inter-American Development Bank.
2. Online sales will gain a growing share of the market. Online sales represented 10% of all sales in 2019 and 14% of all sales in 2022. Due to highly regulated products, life science manufacturers have been reluctant to significantly invest in this channel. Regulatory changes (growing presence of online prescriptions), combined with increased online purchases (spurred during the pandemic), as well as inflationary pressures, are a perfect combination of factors to drive online sales in the life science space, compressing the distribution chain, increasing margins for manufacturers, and possibly placing downward pressure on consumer pricing.
3. Medical tourism is rebounding. Hospitals and health systems across Latin America recovered in 2022, regaining their pre-pandemic operational levels. With inflation on the rise in the U.S. and general increase of medical costs, we can expect additional bolstering of medical tourism in Latin America.  Mexico, Central America, and Colombia will benefit the most from this trend, due to their geographic and cultural proximity, as well as being historic centers of expertise.  The types of medical tourism services offered in Mexico are evolving, going from predominantly elective surgeries in the 2000s (such as plastic surgery and IVF) to more complex procedures today (including bariatric and cardiovascular).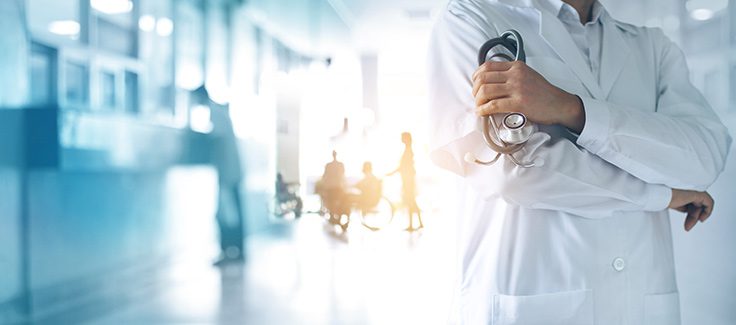 Additional Factors at Play
Additional trends will likely appear across Latin America's healthcare market, guided by operational efficiencies and innovative leadership. As important as these may be, they will likely remain factors in isolation rather than macro drivers.
Operational efficiencies (select examples)
Increase in ambulatory / short stay surgeries
Reduction of patient stays within hospitals
Telehealth incremental increase
Interoperability
Homecare
Innovative leadership (select examples)
Robotic surgery systems
Adoption of international best practices
Metaverse reality check – limited in functionality and implementation
Lastly, government stakeholders will maintain a reactionary stance to healthcare, viewing systems as a cost rather than an investment in economic productivity and workforce wellness. As long as this is the case, only limited incremental changes driven by individual initiatives will be seen, as opposed to transformative changes that adopt a long-term view of healthcare.
Next Steps
GHI will continue to study the aforementioned trends throughout the year and their effect on the medical equipment market and healthcare manufacturers. If you would like to discuss these trends further or see how they will impact your business and operations, please contact GHI for more information.