Telemedicine, a New Tech Resource for Medical Care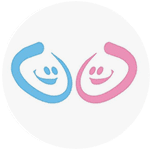 Interview with Dr. Cecilia Gómez
Coordinator of the Remote Communication Office
Eva Perón Provincial Children's Health Center
In the health sector, telemedicine has been gaining greater importance in the wake of the COVID-19 pandemic. GHI spoke to Dr. Cecilia Gomez, coordinator of the Remote Communication Office at Eva Perón Provincial Children's Health Center (CePSI) in the province of Santiago del Estero, Argentina, about the benefits and opportunities telemedicine offers.
The pandemic has given telemedicine a leading role. Nowadays it is routine for a large number of patients. What do you think are the advantages and disadvantages of working with this technology?
The main advantage telemedicine gives us is accessibility. Hospital levels are what determine the type of care given, and the type of complexity they can address. Santiago del Estero is a large province with low income levels. Our hospital offers secondary and tertiary care, and some of our patients have to travel six or seven hours for a consultation, meaning significant losses in terms of economy and time.
In 2020, all online consultations were conducted from a nearby hospital or a health outpost. In 2021, 75% of our consultations were conducted from our patients' homes. What we saw as a debility ended up being a great benefit.
I think the big disadvantage telemedicine has is resistance to its implementation. While not all hospitals have the same technological or economic resources, human resources are fundamental for any type of growth.  It should also be pointed out that, currently, telemedicine is not applicable to all diseases, but it is a matter of time until technological advances allow us to offer a comprehensive telecare service.
Personally, I believe telemedicine offers multiple advantages, particularly in recent years when COVID-19 has been so prevalent. It is a complete tool with great potential for the future. Not only can it be focused on remote patient care, but it is also a great help in decentralizing and optimizing services, and in transmitting information and transferring knowledge through tele-education.
We have seen how quality of care has improved, offering patients immediate follow-up and support, no matter the location, which has completely changed the relationship between healthcare professionals and patients, getting both parties involved.
Sudden changes are difficult to assimilate, and, because of the pandemic and technological innovations, we have experienced a global transformation in a few short years. How did the network emerge in your hospital, and how have you balanced the technology gap?
There is a provincial network committed to equal opportunities so that all patients will have access to care. Over the last 15 years, technology has made a big contribution, allowing us to replace telephone and fax consultations with consultations via email. Then came the introduction of conferencing equipment, which enabled us to do our first consultation via video conference in 2016.
In 2018, a national telehealth platform was created as a formal means of obtaining a second opinion in which the patient can be given a medical opinion, an in-person appointment, or a virtual appointment.
The arrival of the pandemic provided an impetus to use the online or virtual doctor's office, creating exponential growth in the number of consultations. In 2019, we performed a total of total 3 consultations; in 2020, some 350 were performed through Webex, and 2021, there were a total of 1,220.
At CePSI we have all the pediatric subspecialties, and we have looked at the pandemic as a great opportunity for change going forward. Many people associate telemedicine with depersonalization, but, personally, my opinion is quite the opposite. I have performed virtual consultations, and when I have met patients in person, we have both had a feeling of familiarity. This bond and the human resource are key to closing the technology gap.
The way we view medicine has completely changed over the past three years. Technology and health have been unified to achieve effective care. What opportunities do you see for the future of telemedicine?
I believe we have a long way to go in telemedicine, which forces us to rethink medicine with two methods of care—in-person, and virtual. In virtual consultations, we will begin to see what kinds of pathologies allow for this follow-up.
Telemedicine is here to stay. It is, and will remain, a key part of healthcare systems around the world in the coming years. Digitalization of medical care has changed the paradigms, and telemedicine of the future will be proactive, hyper-personalized, and data-driven.
The pandemic gave us an opportunity to learn and grow at speed, leading to an efficient optimization of resources. In our particular case—a public hospital in Santiago del Estero—the arrival of telemedicine is a blessing that gives all our patients access to free medical care.
————————
Eva Perón CePSI is a public hospital governed under a decentralized autarchic system, with high-tech equipment and professional, technical, and nursing staff trained to treat complex childhood diseases. Its objective is to provide comprehensive care to children in biological, psychological, and social terms, through patient-centered care based on the principles of equanimity and accessibility.