Innovating Doctors in Latin America
There have been advances in health and life sciences throughout the world in recent years, together with scientific research and technological advances. Where we witness true innovation is at the point where the scientific discoveries of research institutions become new products and services. In Latin America there is a marked trend of businesses and financiers driving the link between innovative solutions and industry. For the region's health systems, this drive to develop new products and services not only benefits a greater number of patients, who will gain access to new effective and safe treatments, but will also have a positive effect on countries' economies by creating high-quality jobs based on cutting-edge science and technology.
The region has a large pool of innovating doctors bringing dynamism to the health sector's knowledge economy. At the same time, many organizations are promoting, driving, and guiding innovation using various ways of incentivizing professionals who are enriching the field of health care in different fields.
Competitions and incubators are the great allies of innovation for those starting out. Here are some of the exponents of innovative health talent in Latin America.
Medical innovations in Argentina and Chile
Amanda Care and Doole Health are startups that won the MedTech Innovation Open Challenge 2022, backed by Johnson & Johnson MedTech, Microsoft, Clínica Alemana (Chile), Hospital Universitario Austral (Argentina), NXTP Corporate Partners, The Hive, and the Chilean government-backed program Start-Up Chile. More than 100 projects from different Latin American startups specializing in applied health technology were entered in this competition.
The MedTech Innovation Open Challenge is backed by Johnson & Johnson MedTech and Microsoft. The program's contributors are Hospital Universitario Austral of Argentina and Clínica Alemana of Santiago de Chile. The organizers also include The Hive, NXTP Corporate Partners, and an initiative known as Start-Up Chile—the business and management accelerator of the Chilean government's Corporación de Fomento de la Producción (CORFO). The program's prime motivation is to look for innovative solutions to the challenges facing Latin American health systems in generating an impactful transformation of the health system. To achieve this, they are working to promote entrepreneurial talent in the region and to drive the development of ideas for the sector.
The Argentine startup Amanda Care, in response to a challenge posed by Hospital Universitario Austral in Argentina, put forward solutions that will improve the coordination of surgical patient travel from start to finish. With operations in Argentina, Chile, and Colombia, this project harnesses a platform that communicates via WhatsApp with patients, to get users to adhere to their treatments in order to prevent complications in their diseases and other risk factors. Amanda Care is the first Spanish-speaking virtual assistant to use artificial intelligence for patient monitoring. For healthcare providers and insurers trying to reduce the costs related to readmission of patients with chronic diseases, Amanda Care will improve treatment adherence.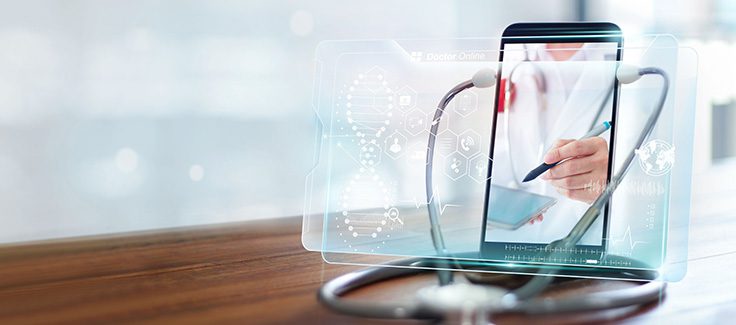 Among the goals of this challenge, Hospital Universitario Austral is looking to ensure patients have timely access to treatment, identify risks, ensure compliance with the protocols associated with their subsequent follow-up, and achieve coordination among the health professionals who interact in the care process.
Amanda Care's founding team consists of Sebastián Brito, CEO; Nicolás Taussig, Chief Marketing Officer; Tomás Jakob, Chief Medical Strategy Officer, and Leonel Valentini, CTO.
The solution from Spanish-founded Doole Health is a response to the challenge laid down by Clínica Alemana of Chile, to find solutions that will promote self-care and healthy habits among its patients. The institution's main goals include getting patients to have checkups, increasing adherence to follow-up programs, and carrying out good preventive care and self-care practices. To achieve this goal, Doole Health proposes to develop telemedicine for preventive care and self-care by integrating different management systems. The multidisciplinary team is composed of physicians, psychologists, nurses, engineers, and economists, giving it a 360° view of the digital transformation in health systems.
Health professionals connect to the platform through a web browser, so there is no need to install any application.
Health professionals can manage all the data from Doole's back office, while the information is integrated with the existing health information system. Virtual visits, patient follow-up, and numerous other features are possible, to achieve improvements in their patients' health from anywhere, at any time.
For effective health management—an issue that is an outstanding debt throughout the region due to the high, inefficient spending by the health systems—a team of physicians developed a solution based on data science. DHC Health Analytics, formed at the end of 2021, gives insight into the performance of health institutions via several indicators, using analytic intelligence: detection of waste in health, profiling of health effects, health-risk stratification, and consumption management in catastrophic and chronic diseases. The founding members are three doctors who practice medicine in hospitals and at the same are specialists in clinical effectiveness and data science: Pablo M. Desmery, CEO; Sebastián Camerlingo, Data Scientist, and Diego A. Halac, Data Scientist.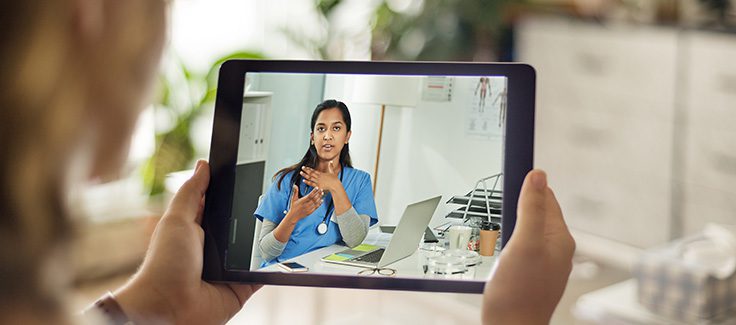 Brazil, leading the healthtech industry in Latin America
One of the unexpected yet positive consequences of the pandemic was the consolidation of various startups that are developing health solutions, like the Brazilian companies ISA LAB (at-home vaccination services), and Mevo (digital medical prescriptions), which performed solidly this year. There are also rapidly growing businesses in health and data systems, such as Conexa Saúde (payment and consultation management platform), Alice (primary care unit medical insurance), and Nilo Saúde (elderly care management platform).
Among these new players, consumer-centric models account for most of the emerging companies in the 2022 cohort of HolonIQ's LATAM Health Tech 50, which lists the most promising startups in digital health, biotech, medtech, and other areas driving innovation in health care.
Another company backing innovation is Eurofarma, which started out with Brazilian capital and is among the leading laboratories in its native country, looking to consolidate its arrival and its brand knowledge among medical professionals in the region.
New medical devices being made in Mexico
Mexico is the most competitive country in the world in terms of manufacturing costs for medical devices, which are around 25% lower than those of the United States and up to 6% lower than China's. According to Carlos Alejandro Salazar Gaytán, CEO of Medical Expo, the pandemic attracted nearly a dozen ten medical-device factories to the country. Additionally, according to data from the Mexican Association of Innovative Medical Devices (AMID), the move by factories from Asia to Mexico was in response the COVID-19 pandemic. Indeed, the supply-chain problems caused by COVID-19 and Mexico's proximity to the world's biggest importer are some of the factors that make nearshoring in Mexico attractive.
Another fact that speaks to the dynamism of the medical-device industry in Mexico comes from the INEFAM Pharmaceutical Institute: Mexico's medical-device export capacity currently stands at 200 billion pesos. "We have a robust industry that stems from Mexico setting up medical-device production during the pandemic," said Juan de Villafranca, president of Mexican Association of Pharmaceutical Laboratories (AMELAF). Ricardo Gómez Bayardo, CEO of Clúster de Ingeniería Biomédica in Jalisco, says the pandemic made it possible to focus on medical devices and understand the importance of quality, since every device is related to saving lives.
Next steps
Contact us if you would like to know more about innovations in the field of health in Latin America or obtain strategic data about the region's equipment and device market.