HOSPITAL SPOTLIGHT | Hospital Pablo Tobón Uribe: finding the most cost-effective technologies
By Daniela Chueke Perles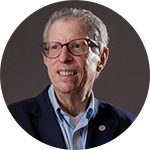 In an exclusive interview with the HospiRank team, Dr. Andrés Aguirre—CEO of Hospital Pablo Tobón Uribe—explains how one of Colombia's most important health institutions remains at the cutting edge. Hospital Pablo Tobón Uribe is a private, non-profit hospital in the City of Medellin, known for its high accreditation standards and its quality certifications.
After more than two long years of coping with the COVID pandemic, do you think things have finally improved for hospitals, and why do you think that is or isn't the case?
There is a situation of burnout; the staff were fatigued and the hospital was under a lot of stress. The cost of materials, medicines, and supplies has also risen, and there have been logistical problems resulting from the closure of ports in China, in Shanghai. The country has experienced supply shortages in some products.  And ultimately, insurance compensation systems are often failing to compensate the hospital costs that were also increased by the use of personal protective equipment.
What kinds of health challenges is the hospital facing right now?
The health challenges stem from another complex situation. During the pandemic, the obligation to close certain services in hospitals and focus all our attention on the pandemic meant that we are now seeing an overload in health checkups, and increasing demand for emergency services: patients whose chronic illnesses, such as diabetes and kidney failure, are becoming acute. We are also seeing an increase in cerebrovascular and heart disease after the pandemic.
Your hospital has consistently been ranked as one of the best equipped in the country. What are some of the main types of medical equipment your hospital needs to buy or replace on a regular basis?
This is a tertiary referral hospital. We have an Operations Control Area, which uses a system of clinical engineering and biomedical engineering. [Equipment] obsolescence, [hospital] expansion and our system for evaluating health technologies all show us which [new] technologies we need to incorporate. Of late, the hospital has prioritized interventional digital imaging equipment. We also prioritized optical equipment for the digestive endoscopy system. The intensive care equipment is also a priority. Microbiological and molecular diagnosis is important too, because we treat patients with complex infectious diseases.
Is there any new initiative with respect to patient care at the hospital that you could share with us?
The way case management works [for us] is that some insurers hand us over chronic patients and the hospital takes care of them entirely. The hospital specializes in trauma, critical medicine, oncology, hepatology, and gastroenterology. We are one of the hospitals that treats patients with Crohn's disease.
We have also implemented IT solutions such as electronic medical-records systems. We used RPA (Robotic Process Automation), which allows us to streamline many of the processes of treatment, research, and care-quality evaluation.
Does the hospital have plans for expansions, renovations, or new units?
The hospital currently has 550 beds and we have plans for the entire operation to reach a capacity of 670 beds. But we are cautious because Colombia has a private insurance system, and many insurers have gone into insolvency, leaving hospitals with huge debts.
Do you have any interesting new equipment purchases you could share with us?
We have a technology investment plan that goes into the study phase between September and December, and then spending begins the following year. This year, we made a considerable investment of five million dollars in imaging and angiography equipment, which we have now been using for a month.
Are there any key factors driving hospitals like yours to purchase new medical equipment?
We make investments in proven technologies that are necessary based on the burden of disease recorded in our country. As a foundational hospital serving the community, it is extremely important for us to know why people are getting sick, to be able to decide which technology we need to bring in. We have a health technology evaluation group that studies which digital solutions we need to implement in a cost-effective way, given that technology in a tertiary referral hospital is a strategic concern. For example, the hospital took part in a very large Alzheimer's disease study in Colombia, which necessitated buying a 3-tesla MRI scanner.
Another key factor is the support provided by suppliers in Colombia. Some companies have their own engineers, and those assurances are what end up having a significant bearing. The financial weigh-up of the equipment associated with the cost of maintaining that technology over time, and the environmental impact of using the technologies, are also key. We try to use technologies that will not harm the environment.
About Hospital Pablo Tobón Uribe
Hospital Pablo Tobón Uribe is one of the most important health institutions in Colombia. It is a tertiary care university hospital focused on learning and continuous improvement, not only from a medical standpoint but also from a human perspective.