Regional Summary of Health and Surgical Procedures in Latin America: Mexico and Brazil
We have four examples of countries in Latin America creating dynamism in the region's health market: Chile, Colombia, Mexico, and Brazil.
In a previous article we analyzed the cases of Chile and Colombia. Here, we continue with an updated analysis of Mexico and Brazil.
Mexico:  an economy in the midst of recovery open to the world
According to data from the World Health Organization, the country has been progressively increasing public spending on health, rising from 42.2% in 2005 to 52.6% in 2020. Another index demonstrating the sector's slow but sustained growth is per capita spending, which more than doubled in fifteen years—from USD 486 in 2005 to USD 539 in 2020—a figure that when compared to Chile's investment per capita, USD 1,200, is still low. However, it is worth noting that out-of-pocket spending by Mexicans fell from 54.6% to 38.8%, related to public goals of state health coverage.
According to the World Bank, with a population of almost 130 million, Mexico is among the fifteen largest economies in the world, and is the second largest in Latin America. It has unparalleled cultural wealth, is geographically privileged, and has solid macroeconomic institutions that make it a great market for international trade.
The Mexican economy grew by 4.8% in 2021, after an 8.1% drop the previous year as a result of the COVID-19 pandemic. Its recovery is underway, albeit slowly: the World Bank forecasts its growth at 1.8% this year, and 1.5% in 2023.
The administration of President Andrés Manuel López Obrador (AMLO) has now announced plans for a major jump in public spending for 2023.
It is implementing an ambitious policy to transform the health system, setting its sights on emulating the kind of coverage system Denmark has for its population. While its political opponents view this plan as far from viable, the fact is that it has already implemented a series of changes aimed at providing the country's health care institutions with more and better supplies, which means investment by the state administration in equipment, doctors' offices, technology, and professional training.
The Sustainable Development Goals Information System (SDGIS) (for Mexico; INEGI, 2018), a coordination project between the Federal Presidency and the INEGI, Mexico's statistics bureau, tracks the 2030 agenda, collecting information on the progress of the indicators and goals of each SDG. However, the indicator information is out-of-date, as most of the health indicators present information up to 2018. According to the study "Health Expenditure and Sustainable Development Goals":
"The health budget maintains the historical gap of more than three GDP points (the WHO recommends countries allocate 6% of their GDP to health expenditure, while Mexico normally allocates just 3%). During the COVID-19 pandemic, health expenditure saw an increase of 3.4% compared to the amount spent in 2019, and is one tenth of what would have been required to respond to the pandemic. Although a historic increase in the range of 14.6% is planned for 2022, the fact is that it still stands at 2.93% of GDP."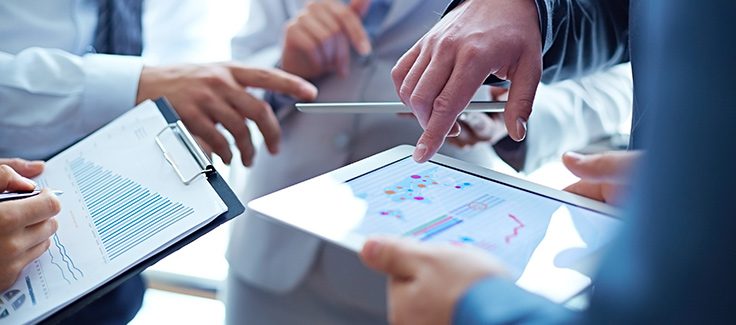 There is much to be done in Mexico, and there are great opportunities in the pipeline for anyone who can spot the market niches, particularly in pharma, and also in surgery, surgical procedures, and the provision of these services to the country's population. This makes surgery an opportunity sector for health providers. Surgical procedures broken down by practice can be looked up in the SurgiScope database, which shows the number of these performed in 2019, 2020, and 2021.
As the survey by GHI's SurgiScope shows, in 2019, 2020, and 2021, there does not seem to have been complete coverage for the wide range of illnesses that are currently treatable with surgery. Most surgical practices were performed in the field of women's health: obstetric procedures rank in first place, operations on female genital organs rank second, and operations on the digestive system rank third.
Lastly, it should also be noted that Mexico is among the countries with an outstanding hospital care infrastructure. It has more than 1.2 million hospital beds (1,224,837) and nearly 60,000 operating rooms, including those added after the survey was carried out (which counted 58,699 operating rooms). It also has 14,714 delivery rooms, and a still somewhat low ratio of 2 doctors per 1,000 inhabitants.
In summary:
3 key facts of the Mexican market
Country of 130 million people and an economy open to the world
Ambitious health care reform by the state
Flexibility to increase investment in health when needed.
Brazil: constant growth in the health sector
According to data from the World Health Organization, the country doubled its per capita health spending, from USD 384 in 2005 to USD 701 in 2020. Another index showing the slow but sustained growth of the sector is domestic general government health expenditure (GGHE-D) as a percentage of general government expenditure (GGE): it went from 41.6 in 2005 to 44.8 in 2020, showing that the feared cuts in health spending attributed to the government of Jair Bolsonaro simply did not materialize.
In fact, 2023 promises to be an auspicious year for the health of Brazilians, as several factors will converge for the sector to recover its pre-2020 dynamism.  Over the past year, with the pandemic under control, the Brazilian market not only returned to prepandemic volumes of health services, but also began trending toward constant growth, which will continue with the change of government.
One area that bodes well for greater dynamism this year is the hospital medical products market, which grew by nearly 25 percent in the first three quarters of last year. Consumption of health products also increased by nearly five percent in the same period.
Brazil's health system comprises a public sector, known as the Single Health System (or SUS by its initials in Portuguese), which provides free health care to 75% of the population through a mixture of proprietary services and private contractors, and a growing private sector that provides health care to the other 25% of Brazilians.
With annual spending of USD 54 billion, the SUS is a universal, free, public system, funded through taxation, providing health services to over 190 million users in a country with a total population of 214,326,223.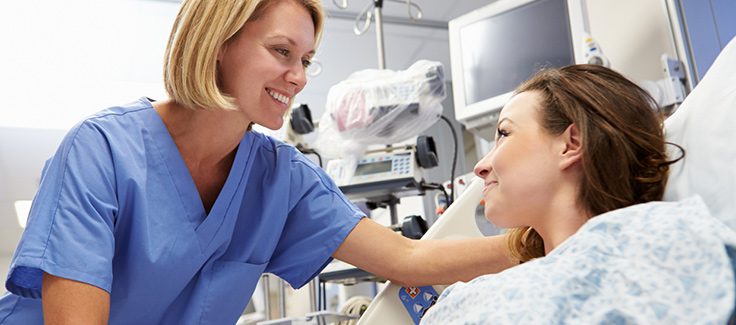 According to the survey conducted by HospiRank, Brazil has the highest operating-rooms-to-hospital ratio in Latin America: 4.3 operating rooms per hospital, while the average in the other best-equipped countries in the region is 1.4.
The economic outlooks for Brazil and Latin America in 2023, according to the intelligence unit of British magazine The Economist, are favorable, with the caveat that domestic politics will conspire against economic growth, due to an adjusted monetary policy and the need for fiscal consolidation. One of the big questions to answer is what the region's new governments will do to balance the demands of the voters that brought them to power and the severe macroeconomic dilemmas they will face, with divided legislatures. "The regional crisis in the last three years fed demand for 'a big government, with higher spending and more regulation,' and this played to the strengths of center-left candidates like Gabriel Boric in Chile, Gustavo Petro in Colombia, and Lula in Brazil, who now need to show results, not only in the fight against crime and corruption, but also in the economy," the publication says.
In the midst of all that, the Brazilian health market is still one of the most attractive in the region. It has been gaining prominence, whether through its size or its innovations. In the last two years, the health sector led the ranking of mergers and acquisitions. In addition, most corporate takeovers around the world are happening in this sector. Startups and large enterprises are aware of the trends and are defying many of the traditional market perspectives, contributing market value not only to the solutions, but to the sector as a whole.
With a high degree of government participation and heavy private investment, this sector moves huge sums of money. To give us an idea, according to data from a survey by IPC Maps, specializing in Brazilian consumer potential, the country's health sector billing in 2021 was around 315 billion Brazilian reals (more than 60 billion dollars). This is an opportunity that could be leveraged.
In summary:
3 key facts of the Brazilian market
Country of more than 215 million people and an administration change aiming toward more state coverage in its single health system
Enormous dynamism in startups, tech, and hospital equipment
The region's largest market
Next steps
Contact GHI to learn more about the market intelligence solutions available to companies in need of precise information about the sector of health and medical devices and equipment in Latin America.