The 3 Fastest-Growing Medical Equipment Categories in Mexico
Like most countries in Latin America, Mexico faced harsh challenges due to the COVID pandemic. Given the stress on its healthcare system in dealing with patients suffering from the virus, one could assume that Mexican hospitals focused on acquiring basic but essential equipment like ventilators, patient monitors and personal protection equipment.
Throughout 2020, GHI's team contacted thousands of hospitals in Mexico to track their respective amounts of both basic and specialized equipment. In doing so, the team discovered that the 3 medical equipment categories with the most growth in 2020 were: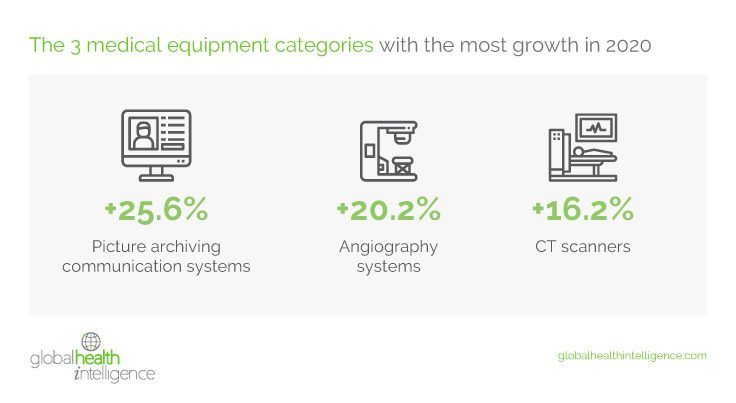 Surprisingly, ventilators and patient monitors were not among the top 10 medical equipment types with the most growth in 2020 across Mexican hospitals. In fact, many of the categories that grew the most in 2020 tended to be more specialized, such as linear accelerators and robotic surgery systems.
Was 2020 An Anomaly?
GHI also tracked growth areas for Mexico's hospitals in 2019 and featured these numbers in its 2020 report on the region's medical equipment market. In that year, these were the categories with the most growth: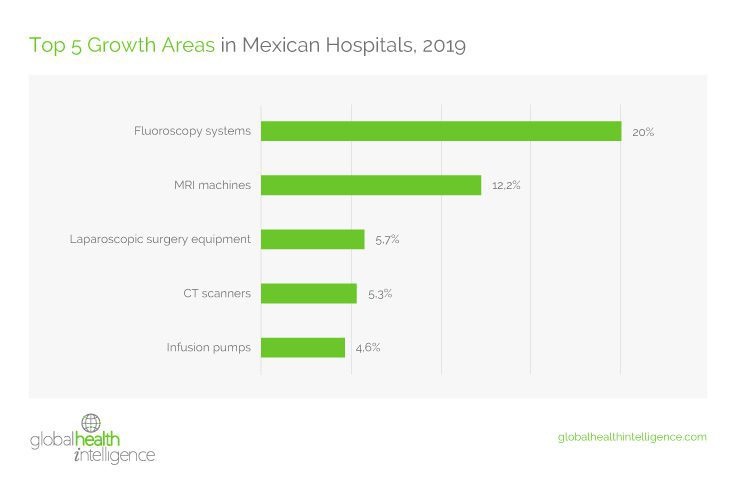 With the exception of infusion pumps, these equipment types are for specialized treatments/diagnostics, suggesting that it's not necessarily an anomaly for hospitals in Mexico to focus on high-tech acquisitions.  Rather, these high-cost equipment types require long planning cycles and therefore committed hospitals maintained their equipment purchase plan throughout 2020, despite the effects of COVID. This may lead to slowdowns in equipment purchase in the future. GHI will keep tracking these equipment types and reporting on trends.
Explore More
This data comes from the Medical Equipment Market Report Latin America 2021, which offers highly detailed data not only for Mexico, but also for other key markets, such as Brazil, Argentina, Chile, Central, America, Colombia and Peru. Click here to find out more about the report and review a sample.