HOSPITAL SPOTLIGHT | Médica Sur: Focused on point of care and always looking for fresh ways to provide the best possible care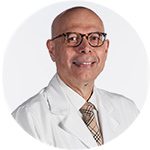 Established in the early 1980s, Médica Sur is regarded as one of the best hospitals in Mexico. To find out about the health challenges it is facing, as well as its medical equipment plans, we spoke to Dr. Octavio González Chon, its Chief Medical Officer.
After nearly three years of coping with the COVID pandemic, do you think things have finally improved for hospitals, and why do you think that is or isn't the case?
COVID-19 left us with some big lessons, including being able to adapt and respond quickly to other situations that are not necessarily pandemics, but other catastrophes, such as earthquakes, floods, etc. While the number of COVID patients has fallen drastically, there is now a more capacity to treat other patients with critical and non- critical conditions, and yes, in effect, it is easier as we are returning to the operational practice we had before the pandemic, and hospital areas now have a completely normal flow again.
What kinds of health challenges is the hospital facing right now?
This century has been characterized by the presence of viral diseases, such as SARS, MERS, influenza, Ebola, and recently SARS CoV-2 (COVID-19). The etiological agent all these have in common is a virus. Currently, although COVID cases have gone down, we are still in a pandemic with a positivity rate of up to 18% in COVID testing, so the COVID health challenge is ongoing. So far, we don't know when the COVID-19 disease will go from pandemic to endemic, so the risk still exists.
What is a fact is that health institutions need to consider the likelihood of facing new viral diseases in the future that will put our health capabilities to the test once again, so we'll have to be prepared for it.
Your hospital has consistently been ranked as one of the best equipped in the country. What are some of the main types of medical equipment your hospital needs to buy or replace on a regular basis?
Biomedical technology is now a very important tool for medical activities in terms of both diagnosis and therapy. It would be hard to list each one of them, but overall, we believe that diagnostic equipment that has the highest definition and is the least invasive will be the support for these activities in the very near future.
Is there any new initiative with respect to patient care at the hospital that you could share with us?
We are conscious now of the fact that the point of care has changed and that, although hospitals (physical ones) are very efficient, there are limitations on offering easy and quick access to them. For this reason, telehealth or teleconsultation is, to begin with, a model that has several benefits, most notably in the way users can have easy access whenever and wherever they need it, although there still other obstacles that need to be overcome. We have to continue along those lines and learn more from the experiences of other countries and other systems. It is a different way of offering health services now.
Does the hospital have plans for expansions, renovations, or new units?
Our institution is constantly renovating and expanding its units. One example of this is that we created a specific area in the emergency department for COVID patient care. This year, we have also remodeled the Intensive Care Unit, the MRI Unit, the Short Stay Unit, the Urology Unit, and the Infusion Therapy Unit.
Do you have any interesting new equipment purchases you could share with us?
Because the number-one cause of death in Mexico is cardiovascular disease, our hospital decided to create a cath lab by purchasing a new high-end unit primarily dedicated to cardiovascular diseases, but also to neurovascular diseases and peripheral vascular conditions, all of which are related to atherosclerosis.
Are there any key factors driving hospitals like yours to purchase new medical equipment?
At our hospital, we prioritize the patient's needs, so equipment purchasing is always related to leading-edge technology, but with a basis in scientific evidence.
What kind of equipment or devices do you think Mexican hospitals will need most in the coming years?
The trend in health will be to have more equipment capable of making fast, minimally invasive diagnoses, that takes up less space, and also has preset algorithms (artificial intelligence), with an increasing tendency toward roboticized processes.
About Médica Sur Hospital
Médica Sur is a private university hospital that has several units of medical care, diagnosis, research, teaching and social assistance.  With a strict code of ethics and supported by state-of-the-art technologies, Médica Sur is focused on providing its patients with excellent medical assistance, bringing together a select group of professionals in medicine, nursing, administration and hospital operations.