2022 Saw New Surgical Developments in Mexican Hospitals
According to Global Health Intelligence's Medical Equipment Market Report, 13% of operating rooms in Latin America are in Mexico. There is also an average of 2.2 operating rooms per hospital in the country with both basic and specialized equipment. Being such an important market in the hospital sector, it is unsurprising that Mexico continues advancing with respect to surgical procedures in several of the country's states, serving the different surgical needs of populations of various ages and conditions. The year 2022 has been a testament to how the field of surgery in Mexico has evolved and continued to make history.
Surgical advances in Mexican hospitals in 2022
Throughout 2022, Hospital General de México Dr. Eduardo Liceaga (HGM) has been responsible for more than 80 transplants and the procurement of newly donated organs. A few months ago, HGM doctors conducted the first heart transplant in a 30-year-old patient with severe cardiovascular disease. This surgery is one more procedure to add to the list of liver, cornea, kidney, and skeletal-muscle operations successfully performed at this Mexican hospital. 
The first transplant performed at HGM was a live-donor kidney transplant in 1986. Since then, the hospital has worked to promote the culture of donation in order to save the lives of patients awaiting organs or tissue.
At Hospital de Magdalena de las Salinas, part of the Mexican Social Security Institute or IMSS by its Spanish acronym, "O-arm" surgery, a technique that uses intraoperative navigation to stabilize a spinal fracture, was performed for the first time.  It was a historic event for the hospital, which necessitated training for surgeons of the High Specialty Medical Unit (UMAE in Spanish), and for the biomedical, nursing, and hygiene and cleaning staff.
The technology of the B. Braun Aesculap system was recently used at Hospital MAC Periférico Sur for the first minimally invasive lumbar spine surgery. This branch of the MAC hospitals was the first private hospital to perform this type of procedure in Mexico.  The procedure was successfully performed to decompress a spinal nerve root in a patient experiencing chronic low back pain.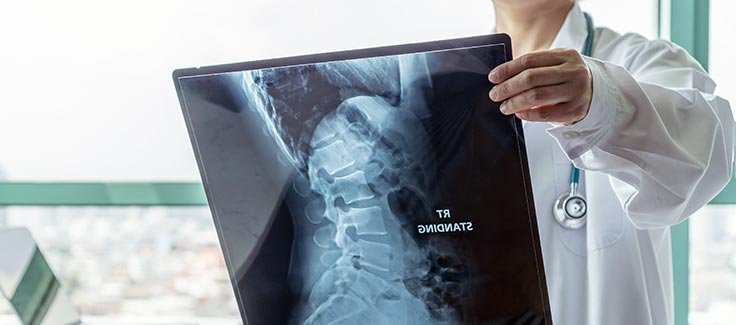 Children and babies are benefiting from surgery in Mexican hospitals
Meanwhile, Hospital Ángeles León carried out the first microneurosurgery for spina bifida repair—the first surgery of its kind to be done in the state of Guanajuato. The hospital was also the first in the Los Angeles Hospital chain to perform this procedure.  The intrauterine surgery was able to close the fetus' spinal column and prevent future complications of disability or neurological damage.
A few months ago, Hospital del Niño Rodolfo Nieto Padrón in the state of Tabasco was also recognized for conducting the first laryngotracheal reconstruction surgery to be done in the state. An 18-month-old child was the patient who benefited from the surgery, considered complicated because of the postoperative evaluation it requires.  The surgery was successful and the patient's progress was satisfactory.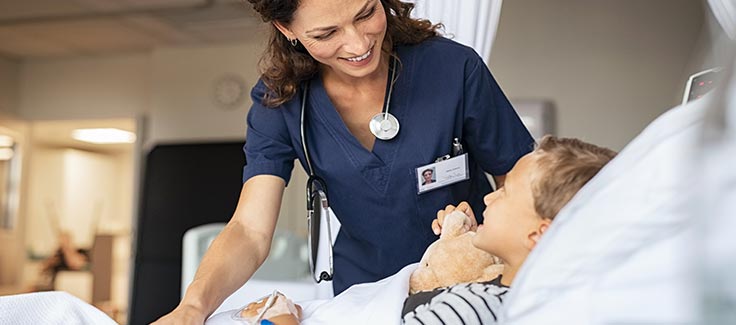 Historic first-time surgeries in Mexico
An important event in the field of Mexican surgery is commemorated in 2022: the tenth anniversary of the first catheterization via the femoral artery to fit an aortic valve.  This procedure was done at Hospital de Cardiología del Centro Médico Nacional (CMN) Siglo XXI, which at the time was considered a pioneer in medicine for doing a procedure of this kind instead of conventional surgery. The patient who underwent this catheterization is now almost 80 years old and her valve is working to perfection.  This year also marks the 61st anniversary of Hospital de Cardiología del CMN Siglo XXI as a provider of high-specialty services in Mexico.
Recently established hospitals are not being left behind: Hospital Covadonga in Boca del Río, Veracruz, conducted its first surgery this year, which consisted in correcting an abdominal hernia.  With this, the hospital is looking to consolidate itself as a respected institution serving the community of Boca del Río. 
However, not all the events of 2022 have been complex surgical procedures.  Proof of this is Hospital General Xoco in Mexico City, where, in August, the hospital's orthopedic doctors held a "Surgical Marathon" each weekend throughout the month.  They operated on 12 to 14 people daily for wrist, tibia, and ankle fractures.  The operations were free of charge and the required postoperative was given to the patients, most of whom were discharged the day after their procedures.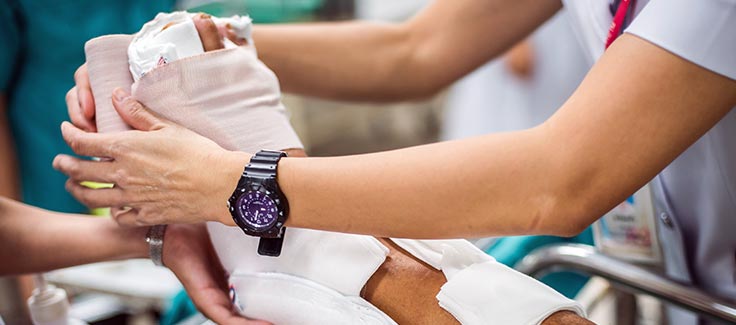 Mexico will continue to grow in the field of surgery
Mexico is a dynamic market for the health sector in Latin America. The hospital sector contributes more than 1% of the country's gross domestic product (GDP), and attends to nearly 6 million patients a year, equivalent to 5% of the population. In addition to having trained personnel and increasingly sophisticated surgical equipment, work has been done in Mexico to improve and maintain the infrastructure of the country's hospitals, clinics, and health centers. Whether it is a case of modernizing old hospitals or bringing new ones up to standard, the aim is to improve the quality of health services by replacing obsolete equipment and purchasing new devices. It is hoped that this will positively affect the care and well-being of the Mexican population, and continue contributing to the development of the health sector.
Next steps
If you are interested in learning more about the surgical procedures performed in Mexico, contact us for information on SurgiScope, the only database containing figures on diagnostic, therapeutic, and surgical procedures in Mexico and Latin America. You can sign up to SurgiScope and receive a demonstration from GHI on how to obtain and use these strategic data to address your research and business needs.