Persisting Barriers to the Adoption of Telemedicine in Latin America After the COVID-19 Pandemic (Part 1)
By Daniela Chueke 
The COVID-19 pandemic spurred a rapid uptake of telemedicine by sidelining or overcoming the various challenges of implementing remote patient-care solutions. Although the pandemic was the major factor driving adoption of telemedicine and telehealth, there are still several barriers that health systems need to address. However, health care administrators can rely on this modality of care as evidence largely shows that it is safe, effective, and widely accepted.
This article gives a broad-strokes update on the development of telemedicine after the COVID pandemic in Brazil, Chile, Mexico, and Colombia—the four countries that made the greatest strides in the field of telemedicine and telehealth in Latin America, identifying which barriers still persist to its full integration into the health system.
Progress in Latin American Countries Since COVID-19
Brazil implemented telemedicine programs in several health areas, including primary and specialized care. Telehealth has been used to improve access to medical care in rural and remote areas and indigenous communities. The country also has specific legislation to regulate telemedicine.
Chile has numerous telemedicine and telehealth programs and platforms, particularly in rural and remote areas. It has promoted the implementation of information and communication technologies in medical care, such as teleconsultation and telemonitoring, through government programs like "Salud Conectada" (Connected Health) and "Telesalud" (Telehealth).
Mexico implemented the use of telemedicine and telehealth as part of its strategy to improve medical care and accessibility. It launched such programs as "Médico en tu casa" (Doctor in Your Home), which uses telemedicine to provide medical care to people who have trouble accessing traditional health services.
Colombia had regulations for telemedicine care before the pandemic, but the discipline consolidated during the pandemic with more than 127 million "visits," what with teleconferences and teleconsultations, according to information published on the Ministry of Health website in Colombia, showing an increase in the use of this telemedicine modality in response to the effects of COVID-19. In addition, Colombia developed policies and regulations to promote telemedicine and telehealth. It implemented programs like "Mi Doctor" (My Doctor), which provides virtual medical consultations through mobile applications.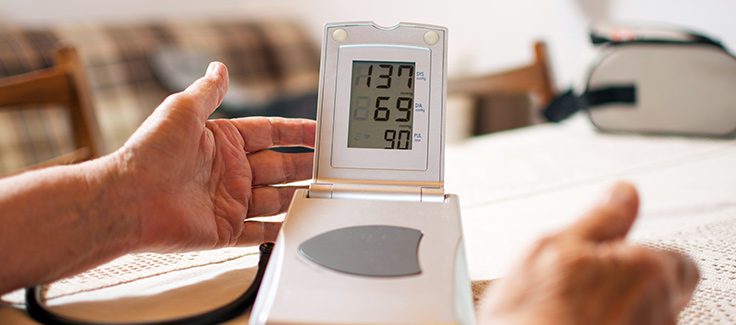 Existing Barriers
Significant progress has been made in facilitating infrastructure and opportunities for telemedicine and telehealth adoption in Latin America. However, the full potential for telemedicine in the region is still limited by the original barriers, which are detailed below:
A limited connectivity infrastructure
The availability of a stable, fast Internet connection is essential for conducting virtual medical consultations and transmitting medical data. The lack of a reliable, quality connectivity infrastructure in some rural or remote areas can hinder access to telemedicine services. An Inter-American Development Bank (IDB) report entitled "Rural Connectivity in Latin America and the Caribbean – A Bridge to Sustainable Development in Times of Pandemic," found that in 2020 at least 77 million people were without access to a quality Internet connection in rural areas. While 71% of the urban population of Latin America and the Caribbean do have connectivity options, this contrasts with the less than 37% who have them in rural areas, a gap of 34 percentage points, compromising the enormous social, economic, and productive potential. In total, 32% of the population of Latin America and the Caribbean—some 244 million people—do not use online services. The gap in connectivity is more pronounced when the distinction is made between urban and rural populations, reaching a difference of 40 percentage points in some cases. Of the total number of people without internet access in the region, 46 million live in rural areas. 
The digital divide and unequal access to technology
In addition to the connectivity gap, inequality between vulnerable and well-off populations in Latin America is seen in the digital divide that exists in terms of both technological tools and knowledge. This factor can be a challenge to widespread adoption of telemedicine. In countries where there are high poverty rates in their population, access to technological devices like smartphones, computers, or tablets is limited, which is key to being able to participate in virtual consultations. Moreover, some population groups, such as the elderly or people on low incomes, may have difficulty adapting to new technologies.
Resistance to change and preference for traditional medical care
Some people may have an entrenched preference for traditional medical care, involving a physical visit to a doctor's office. A lack of awareness about the benefits of telemedicine and telehealth, as well as a lack of confidence in the quality of virtual care, may be barriers to adoption.
Data privacy and security
Concerns about the privacy and security of medical data are an important issue in any healthcare context, telemedicine included. Mistrust in how personal and medical information is protected may be an obstacle for people to share their data through telemedicine platforms.
Reimbursements and payment models
In some Latin American countries, health systems and health insurance may not be suited to properly covering or providing reimbursement for telemedicine services. The absence of a clear payment model and reimbursement structure can deter health care providers from adopting telemedicine as a common practice.
Part two of this article will discuss whether the aforementioned barriers have been overcome and some of the strategies that can be applied for an effective implementation of telemedicine and telehealth in Latin America