HOSPITAL SPOTLIGHT with Hospital Italiano
By Daniela Chueke Perles
Currently a variety of converging healthcare technologies are being created for healthcare, some proven and others that are still under development. According to Dr. Daniel Luna—chief of the Healthcare IT department at Hospital Italiano in Buenos Aires and a pioneer in this area in Latin America—the technology with the greatest potential to revolutionize healthcare in the future is algorithmic medicine.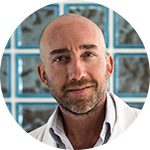 Dr. Luna spoke with Global Health Intelligence about his work and made some interesting predictions. "A big challenge is on the way: we still don't know how algorithmic oracles will be integrated into the processes of healthcare, but there is no doubt that this will be the future of medical treatment. Right now, there are so many varied fields emerging in the computerization of health that a bubble is being created. At some point that bubble will burst and within five or six years we'll see the fields with real staying power," he says.
Dr. Luna defines his specialty area as an ecosystem whose greatest challenge is sustaining excellence and permanently innovating; the most important thing is changing the mindset of health professionals and the main challenge is anticipating changes. His perspective offers a glimpse of profound changes in the roles of doctors and healthcare systems, but it's not pessimistic. Instead of fearing that (AI) will nullify people's confidence in their own judgment, as seen in the recent film Don't Look Up, Dr. Luna believes that medical algorithms will restore some of the lost humanity between doctors and patients. "The algorithms will improve decision making but won't supplant the role of the doctor; the doctor will transform into an intermediary between the algorithm and the patient," he says.
Below we offer some of Dr. Luna's more detailed answers during our interview, using a Q&A format to make them easier to follow.
What kind of research is the healthcare IT field focused on right now?
Currently innovation is focused on artificial intelligence (AI) and machine learning, the medicine of precision and bio-information technology. Healthcare and medicine are now overlapping with all the emerging fields of IT: social media, wearables, mobile health, telemedicine, shared economies, quantum computing, omic sciences, automatic speech recognition (ASR), data analytics, virtual reality, 3D printing, PNL, 5G, blockchain, AI. Over the next 20 years this tech landscape will transform all the areas of healthcare. But I think that the most promising field is algorithmic medicine, and that's why we are focused on an AI project.
What is involved with the AI project and how is your team developing it?
The project has been under development for the past five years, when we put together an AI program that now has more than 15 active lines, 4 of which are in the process of production within the Healthcare IT Department of the hospital.
"The algorithms will improve decision making but won't supplant the role of the doctor."
What are the challenges and application possibilities with this type of research field?
What we've been doing for the past five years is the genesis of the transformation of computerized medicine into algorithmic medicine. The big challenge is resolving how we will integrate the algorithmic oracles into healthcare processes. Today they're all like islands; there is a lot of promise and expectations of the development of all kinds of technological solutions, and the market is trying to recoup its investments. A bubble is being created that will someday burst and we'll see which will be the lasting technologies in five or six years. At that point we'll be able to see real change.
What's needed to achieve the transformation of computerized medicine into algorithmic medicine?
In the first place, we need to define a criterion for what is understood as AI. Because these days, it's a random mix where any definition can be included [as part of AI]. But we are generating a taxonomy to understand that AI is first a field of knowledge and then afterwards, you must strip away different aspects of AI: on one hand, the automatic learning of machine learning and rule-based learning. Up until now, we only have evidence of the application of AI in the support of making decisions; that is what really must be used. But in the long term [AI] will other applications, based on the fact that the algorithm doesn't do anything by itself. The algorithm must reach the user through an alert system based on rules to become integrated into the process. At this point, the connection between the algorithm and reality has not yet been made. I think that we'll find that many of the developments that are being made are not ready to make that step.
But will there finally be a day in which all doctors will be replaced by bots?
I doubt it, at least not by much. We must understand how much time will pass until the patient won't want to have a human in front of them. This will depend a great deal on the type of patient. I think that there are five large—and very different—groups in terms of how they relate to healthcare providers. And the largest group is healthy people. If someone is diagnosed with a terminal illness, their worldview changes and surely, they will need to trust in someone who will mostly give them support and affection.
The character Baymax* comes to mind…
But it's very difficult for an algorithm to simulate human emotions, at least it hasn't been achieved up to now, though maybe this will be possible in the future. But it won't happen that quickly. Instead, what will end up happening in not so many years from now—as algorithmic medicine is adopted—is that doctors will use algorithms as contributory tools, the same way that 150 years ago, some of them used stethoscopes and some didn't. The doctor that uses algorithmic medicine will be more current and will advance more rapidly and will take away work from the more old-fashioned providers that don't use it. But it won't be that algorithms will replace doctors. In any event, [these doctors] will be like centaurs, with medical knowledge augmented by computer knowledge that is capable of processing millions of data points at a faster rate than the human mind.
*Baymax is a robot nurse who is the star of the animated Disney movie Big Hero 6.
Next Steps
Contact us to learn more about HospiScope, GHI's database that includes the Hospital Italiano de Buenos Aires and more than 20,000 other Latin American hospitals. This database was created as a resource for medical equipment manufacturers by showing them the installed base equipment that hospitals have, providing propensity-to-purchase analysis and other types of strategic planning tools for sales and marketing.
GHI's databases also use hospital data, including SurgiScope, which tracks surgical procedures performed in Latin American hospitals, and ShareScope, which indicates the market share of manufacturers in different Latin American countries for a wide range of medical equipment categories.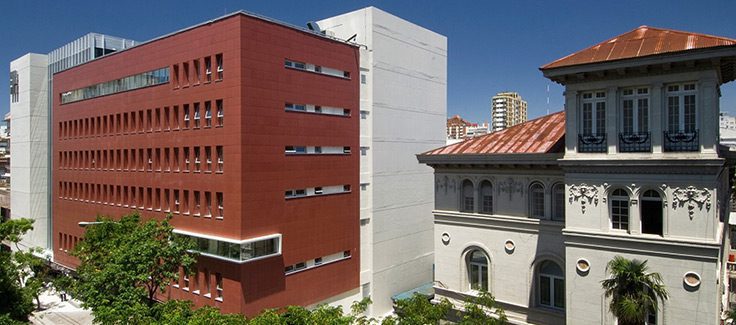 About the Hospital Italiano de Buenos Aires (HIBA) and the Healthcare IT Department
The Healthcare IT Department, headed by Dr. Luna, employs around 200 people. One of the main focuses is the training of healthcare professionals in ICTs, with a postgraduate course in Medical IT at the hospital's University Institute and the Healthcare IT Conference that has been held every year since 2003.
HIBA is one of the best-equipped hospitals in Latin America according to GHI's HospiRank. It is also the first hospital in Argentina and second in Latin America (after Unimed in Recife, Brazil) to be fully computerized, certified in 2017 by the Healthcare Information and Management Systems Society (HIMSS) of the Electronic Medical Record Adoption Model 7 (EMRAM 7, the highest level) scale. Since 2015, it has been certified by the Joint Commission International, which accredits patient safety and quality.