Identify Your Growth Opportunities
In emerging markets like Latin America, having strategic insights into healthcare markets can make the difference between:
Accessing a lucrative market or missing a golden opportunity
Being ready for market shifts or being caught by surprise
Exploiting a competitor´s weakness or having them exploit yours
Global Health Intelligence gives you the competitive edge via 3 deeply detailed market intelligence solutions.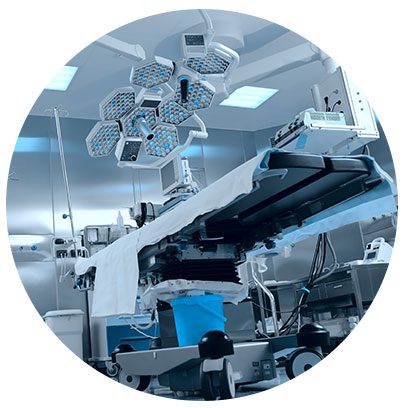 4 Ways to Drive Your Success
GHI can help spur your growth in a variety of ways, depending on your specific needs. Below you can match your needs to our growth solutions:
LatAm Hospital Monitoring
Every week, obtain the latest data for the hospitals in the market of your choice via a Power BI platform
GHI clients include capital equipment manufacturers, medical device makers, medical technology developers, pharmaceutical companies, insurance companies, consumables providers and solutions integrators. Here´s a look at some of their perspectives on GHI:
"Global Health Intelligence provided us with outstanding fact-based analysis work, which helped our company better understand the market. With this level of work, it's easy tosee how business intelligence efforts can be optimized when you find an ideal business partner such as GHI that facilitates the analytical portion and leaves the company the time to focus on its core business."

A global medical device manufacturer

"GHI´s team works closely with us to understand and anticipate our needs. I´m very happy with the partnership we´ve formed with GHI."

World's leading manufacturer of imaging diagnostics equipment

"We reached out to Global Health Intelligence for their unique hospital database. This invaluable tool enabled us to gain deep market intelligence and make strategic investment decisions based on facts. GHI has been a valued partner for the company."

A leading manufacturer of infusion pumps

"Working with Guillaume and Mariana was a breeze! From the very beginning, they were very responsive and able to address my questions and concerns with conducting research in Latin America. I was impressed with the level of knowledge and resources GHI has available to help their clients better understand the markets within Latin America. The work GHI produced went beyond our expectations; it was thorough, timely and very well presented. I can't wait to share the results with my colleagues and expect it will have a positive impact on our business operations in Latin America."

Global leader of endoscopy and laparoscopy equipment
Our Client Roster Includes:
Incisive Analysis + Latest Industry Developments
GHI Analysis brings a fresh and focused perspective on LatAm´s dynamic healthcare industry to help you identify opportunities and grow in emerging markets.