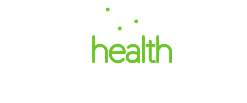 Unlock 3 New Sales Opportunities
for LatAm Medical Equipment Manufacturers
Even if your team has great relationships with high-performing accounts, it's unlikely that they have reached everyone they could.
After all, Latin America has more than 20,000 hospitals.
But how can you reach that untapped group of hospitals that could very well need your equipment?
We can help.
Our HospiScope database has more than 18,000 hospitals all over Latin America—and we can use that resource to identify new sales opportunities for you.

How to Explore New Sales Opportunities

It's simple: just fill out the form. You tell us your target market and equipment type, we'll do the rest and contact you to show you these 3 untapped sales opportunities — and more importantly, how we got them. All you need to do is budget time for a quick call so we can share the opportunities and the process.
Don't miss out on this chance to apply more strategy to your sales process and possibly uncover a whole new group of potential clients.

About GHI
Global Health Intelligence (GHI) created HospiRank from analyzing data found in HospiScope, the world's largest database for Latin American hospitals. GHI also recently launched SurgiScope, the first database of surgical procedures performed in Latin American hospitals, to complement its healthcare market ShareScope services and In-Scope, through which it provides custom healthcare market research for pharmaceutical and medical devices companies.
Obtain 3 New Sales Opportunities for LatAm Medical Equipment Manufacturers*
Please fill out the form below. All fields are required.
*This sales opportunity offer is only applicable to sales, business intelligence or marketing professionals in the medical equipment or devices industry who are focused on Latin America. It does not apply to hospital administrators, market researchers, academics, students or anyone who does not have a specific sales, business intelligence or marketing position. It also does not apply to professionals who serve other markets besides Latin America.
Please allow for up to 7 business days for a response. The sales opportunities will be shared in a call after a discussion with a GHI analyst. These sales opportunities will not be emailed or available via download.
This offer is not applicable to existing GHI customers and does not consist of leads (customers ready to buy) but rather potential sales opportunities with clients your team may not be aware of or have not tried to include in their sales efforts.
Global Health Intelligence (GHI) does not offer any guarantee of success with these opportunities and will not be held responsible for any negative outcomes arising from the sharing of the opportunities. It is expected that the person requesting these sales opportunities will use them in conjunction with sound business practices and Global Health Intelligence (GHI) will not be responsible for any business losses or liabilities resulting from the use or non-use of the sales opportunities presented. The person requesting the opportunities hereby acknowledges all of the aforementioned conditions.