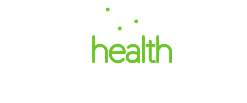 Unlock 3 New Sales Opportunities
for LatAm Medical Equipment Manufacturers
THANK YOU
We have received your request and will begin processing it shortly.
The processing will take approximately 7 business days.
The sales opportunities will be shared in a call after a discussion with a Global Health Intelligence (GHI) analyst. These sales opportunities will not be emailed or available via download. Once a GHI analyst has uncovered the sales opportunities, he or she will contact you directly to set up a call to discuss them.

Please note that this opportunity is only applicable to sales, business intelligence or marketing professionals in the medical equipment or devices industry who are focused on Latin America. It does not apply to hospital administrators, market researchers, academics, students or anyone who does not have a specific sales, business intelligence or marketing position. It also does not apply to professionals who serve other markets besides Latin America.

In addition, this offer is not applicable to existing GHI customers and does not consist of leads (customers ready to buy) but rather potential sales opportunities with clients your team may not be aware of or have not tried to include in their sales efforts. Global Health Intelligence (GHI) does not offer any guarantee of success with these opportunities and will not be held responsible for any negative outcomes arising from the sharing of the opportunities. It is expected that the person requesting these sales opportunities will use them in conjunction with sound business practices and Global Health Intelligence (GHI) will not be responsible for any business losses or liabilities resulting from the use or non-use of the sales opportunities presented. The person requesting the opportunities hereby acknowledges all of the aforementioned conditions.