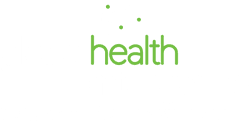 The Medical Device & Equipment Market in Latin America
A Data Portrait
Data to Drive Decisions
This richly detailed infographic from Global Health Intelligence offers healthcare professionals and medical device manufacturers targeting Latin America a detailed picture of the market with more than 50 key data points, including:
Basic infrastructure counts: beds, birthing rooms, operating rooms and more
Amounts of medical devices imported into Latin America from 2014 to 2017
Trends in medical equipment imports in Latin America
Top medical device/equipment import categories in terms of equipment types
2017 growth categories in equipment types in Latin America
The #1 equipment type on hand in Latin American hospitals
Data for specific LatAm markets in terms of medical device imports—especially leading growth markets and key contracting markets
Counts for installed base equipment in Latin American hospitals, including highest overall counts
LatAm's leaders in electronic medical records (EMR) penetration
Overall rates of penetration of different medical technology types in Latin America, such as  PACS, RIS, EMR

About GHI
Global Health Intelligence is the leading healthcare market intelligence firm for emerging markets. Its founders are LatAm market intelligence experts with 20 years of experience in the region. They noted that data for medical equipment/devices and hospitals in Latin America suffers from 3 huge problems: the data is scarce or nonexistent, it is inaccurate or it is hopelessly outdated. In response, GHI created an unique online database of hospital information focused on Latin America. This solution offers detailed data for 14 countries in Latin America, covering nearly 90% of the hospitals in the region and allowing users to access more than 130 data points for each, including installed equipment base, IT infrastructure and more. GHI also tracks amounts of medical procedures in Latin American hospitals, medical device import data for LatAm, market size/share for different manufacturers with regard to different products and much more.
Request your copy of the Data Portrait of the LatAm Medical Device & Equipment Market
Fill out the form below to obtain the infographic:

© 2017 | GLOBAL HEALTH INTELLIGENCE | ALL RIGHTS RESERVED