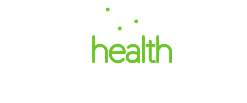 The COVID-19 Datapack for Latin America
Comprehensive equipment and administrator data for more than 21,000 LatAm hospitals
With the COVID-19 crisis engulfing Latin America, understanding the equipment resources on hand for hospitals is more crucial than ever. While needs such as protective equipment and ventilators are easy to determine, the challenge is in knowing about other possible needs.
That's where the COVID-19 Datapack for Latin America can help.
For more than 21,000 hospitals in 17 key Latin American hospital markets, the COVID-19 Datapack delivers the amounts of:
Total hospital beds
Number of ventilators
Intensive care units
Pediatric intensive care units
Neonatal intensive care units
Clinical analysis laboratories
General operating rooms
Intermediary care units
Hospitalization beds
Multiple use beds

40,000+

Crucial Contacts
Beyond counts, the powerful value of the COVID-19 Datapack for Latin America is in the contacts listed for each hospital: more than 40,000!
These can include:
Managing Directors
Purchasing Directors
Head of Administration
Finance directors
Director of operations
This unique combination of critical coronavirus-related equipment counts and key hospital contacts will power your sales efforts not only during the crisis — but afterwards.
With thousands of new contacts, you will dramatically expand your CRM and deliver your sales teams opportunities that will extend well into the future…and for many other types of equipment and supplies.
The Datapack is sold either by individual country of interest or for all 17 countries covered by Global Health Intelligence.

About Global Health Intelligence (GHI)
Global Health Intelligence created HospiScope, the world's largest hospital demographics database focused on Latin America, as well as SurgiScope, the first database to track surgical procedures performed in Latin America. The firm updates more than 2 million hospital data points each year, helping clients with custom research, data on the medical devices market, competitive profiling for the LatAm healthcare industry, marketing sizing, segmentation and pricing/cost analyses.